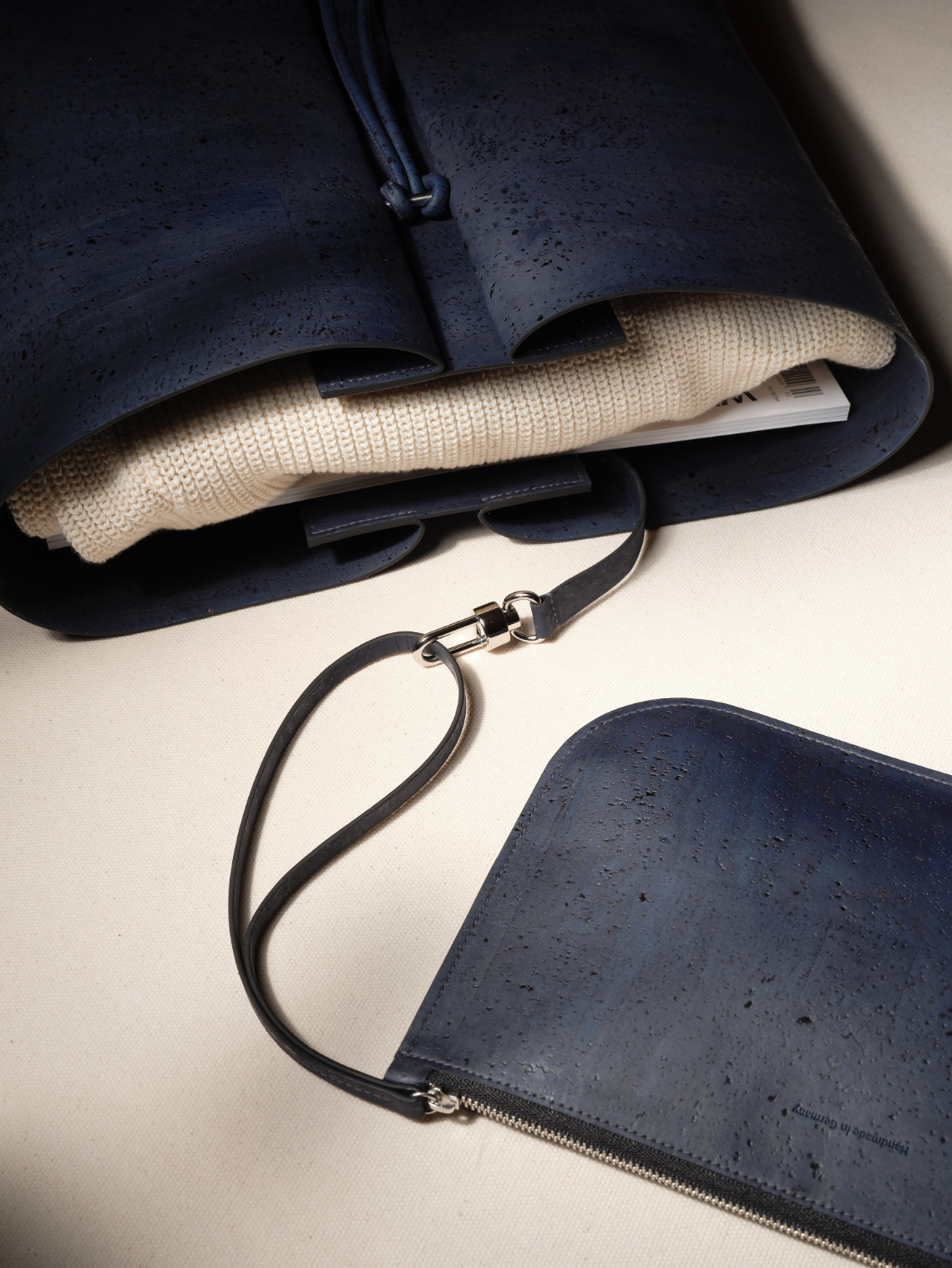 With seams reduced to a minimum and an architectural volume, Cala is a sophisticated bag for minimalists. Our clutch Uma is a perfect addition: Attached to the key ring of the tote bag or worn separately as a clutch, Uma will hold all your precious things. The slim silhouette and practical zipper closure make it elegant and practical at the same time.
Both bags are made of premium cork fabric from Portugal – a highly durable, abrasion and wear resistant material with naturally waterproof properties. Cork is a vegan material with a warm touch and matte surface finish. Naturally occurring variations in the cork skin make each bag a one-of-a-kind.
This set is also available in black, birch grey and graphite grey.
33 x 31 x 9 cm (tote) and 26 x 16,5 x 0,4 cm (clutch)
370 grams (tote) and 55 grams (clutch)
Handmade in our studio in Bad Liebenzell
Premium cork fabric from Portugal
Soft black cotton inside
Edge coating with ultra-matte finish
Key ring with cork strap
Use Uma as a practical inner pocket or separately as a clutch
Dustbag included
*Applies to deliveries to Germany. Delivery times for other countries and information on the calculation of the delivery date can be found here.