Exceptionally beautiful clutch made of a very special material with sharply cut edges and sophisticated closure. Each clutch is handcrafted for you in our studio with the utmost care – from MIRUM®, the first vegan leather that is completely plastic-free and made exclusively from natural ingredients such as cork powder, coconut fibers, rice hulls and natural rubber.
Choose from the colors saddle brown/grained, matte black/grained or jet black/smooth.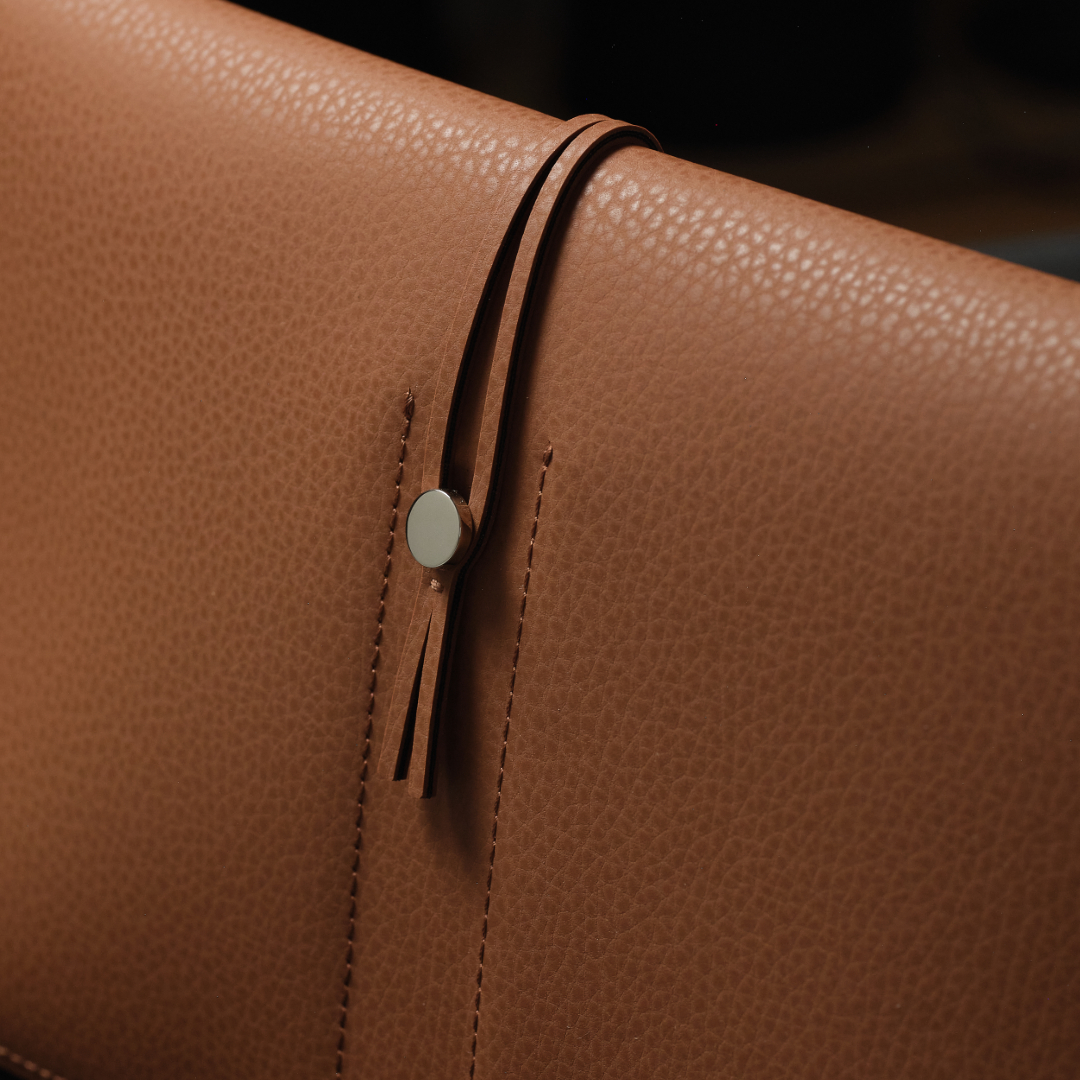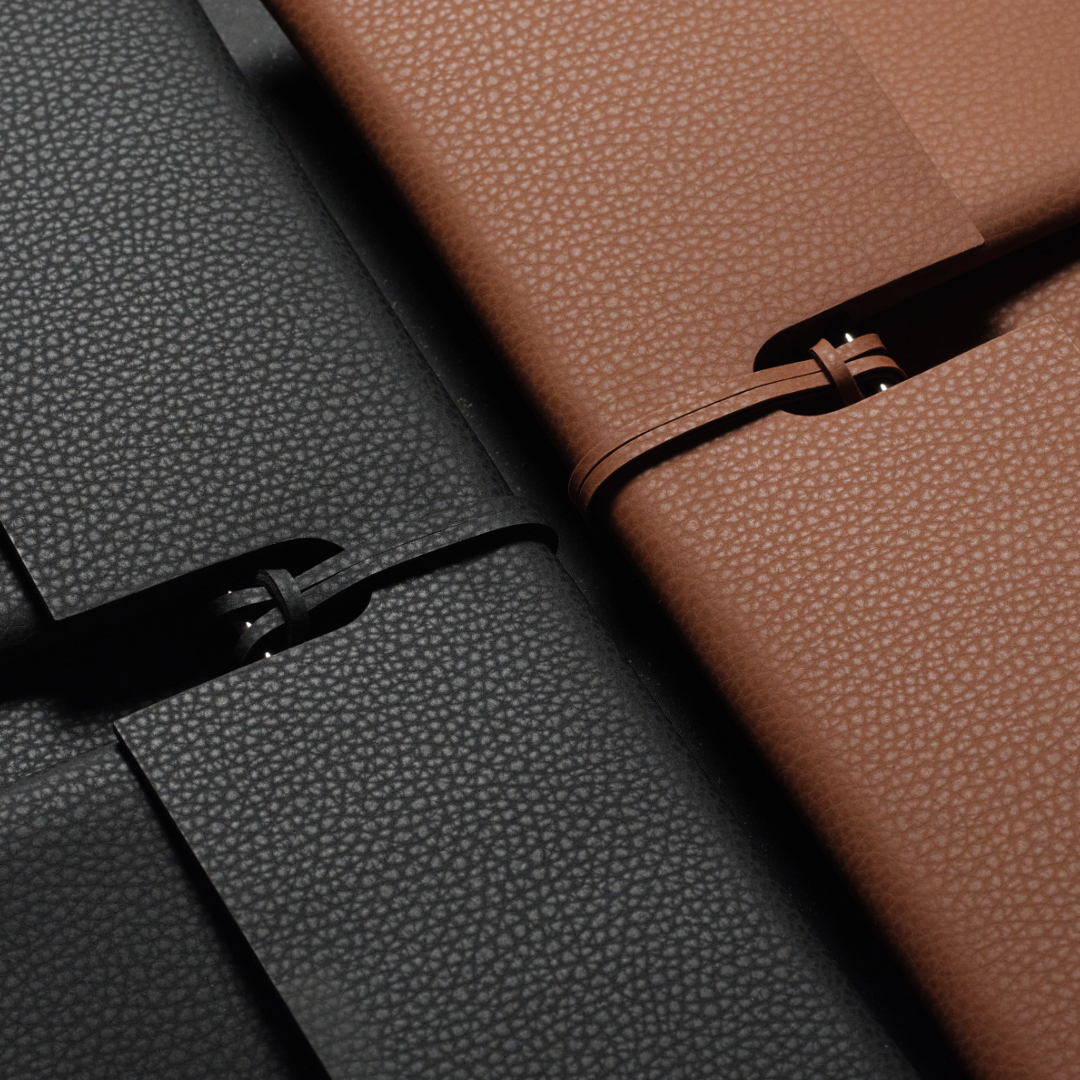 28 x 16 x 2 cm
260 gram
Vegan and plant-based
Discreetly placed logo embossing
Three small open inner compartments
Closure with knot detail made of MIRUM®
Polished stainless steel detail (custom made in Germany for "burggrafburggraf")
Edge coating with ultra-matt finish
Dustbag made of Tencel included (Our dustbags are made of 100% upcycled material at WIEDERBELEBT in Stuttgart)
MADE WITH MIRUM®
Handcrafted by Elena and Nicola Burggraf
*Applies to deliveries to Germany. Delivery times for other countries and information on the calculation of the delivery date can be found here.