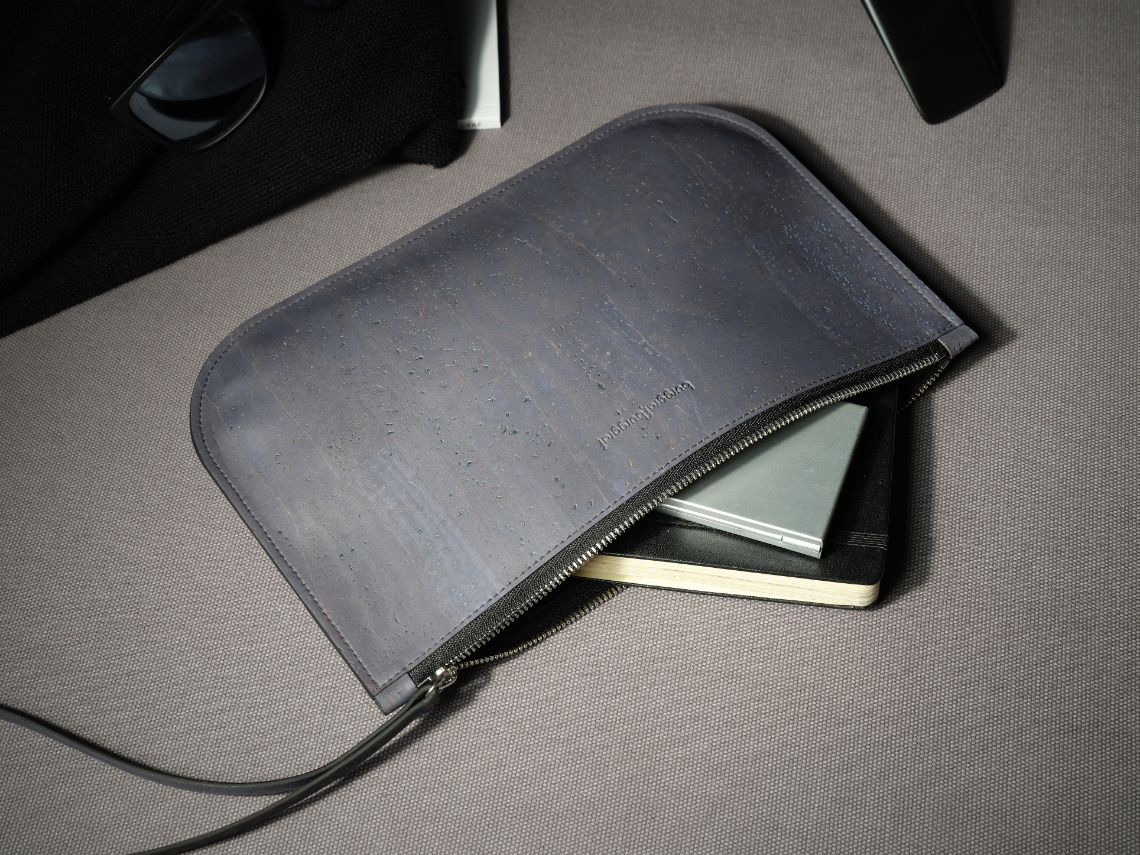 One for everything. With her slim silhouette and beautiful zipper closure, Uma is a practical companion for many occasions. Whether in everyday life or on trips, Uma stores your essentials safely and looks so effortlessly chic you can take her along as a clutch in the evening.
Handcrafted with care in Germany.
Uma is created from Portuguese cork in our studio in the northern Black Forest with great attention to detail. We love cork for its velvety soft surface and the unique grain, which makes each clutch a one of a kind. Cork is a vegan, renewable natural material and very easy to care for. Stains and moisture can simply be wiped off.
Discover Uma in a set with our tote bag Cala.
Uma easily attaches to the key holder of the shopper with the hand strap and becomes a color-matching inner pocket and safe storage for all your small items, documents, cosmetics or purse.
Uma is also available in light rose, navy, black and birch grey.
26 x 16,5 x 0,4 cm
55 grams
Handmade in our studio in Bad Liebenzell
Premium Portuguese cork
Black cotton blend interior
Black hand painted edge coating with ultra-matte finish
Silver metal zipper with polished teeth
Practical hand strap
Embossed logo on front and back
Dustbag included
Vegan
*Applies to deliveries to Germany. Delivery times for other countries and information on the calculation of the delivery date can be found here.